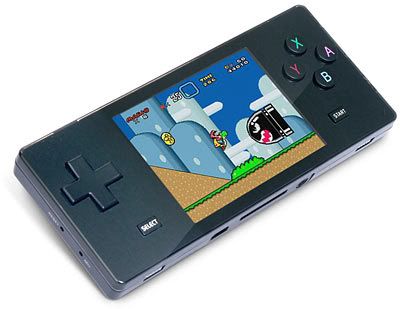 I saw this on the BBC blog and its pretty cool. Its called the Pocket Retro Game Emulator.
The Pocket Retro Game Emulator looks a bit like the GameBoy Micro but that's where the similarities end. Load on NES, SNES, GBA, Sega Genesis, or Neo Geo roms and play your old favorites in the palm of your hand. With 4GB of built-in storage and a mini SD slot for expansion you can bring every single game from the best classic consoles with you. Of course in typical all encompassing gadget style you can also play movie files, audio files, use the built-in FM radio, view jpg images, Read E-books, do voice recording etc...
check out the website too, its pretty cool, they got some cool gadgets.
visit
here